Dear Self
A series of short documentaries focused on spotlighting the true realities of being in a gang
In partnership with the Thunder Bay Police Service, Generator produced a series of short documentaries focused on spotlighting the true realities of being in a gang to arm young people with the perspective of those who have lived through them.
The first film in the Dear Self series, titled "Biskane (It Catches Fire)," features Jessica, a survivor of sex trafficking. She explains how she was manipulated into the gang, how she escaped, and how she found her path toward healing.
"That one event that happened to me fuelled a lot of my pain, but there was so much new pain, so much agony, on top of that."
Kyle's battle with drugs started with a lifestyle glamourized by television and movies. His addiction left him stranded, homeless and with nothing in one of the coldest parts of Canada.
Hear Kyle tell his story of addiction, gang glamourization, and finding new purpose in this second film of the Dear Self series of short documentaries produced by Generator, in partnership with the Thunder Bay Police Service.
"Don't fall for fake love." Gang recruiters use manipulation tactics to create an inner battle within one's self. This internal dialogue, and the lived experience of those who have survived gang life, is the inspiration that fueled this palindromic poem.
"Dear Self," written and performed by Wali Shah.
For this third film in the Dear Self series of short documentaries, Generator, in partnership with the Thunder Bay Police Service collaborated with Wali Shah – a poet and motivational speaker from Toronto, Ontario. His emotionally charged prose serves as the thesis to this project and embodies the idea that creativity and self-expression can be pathways towards healing.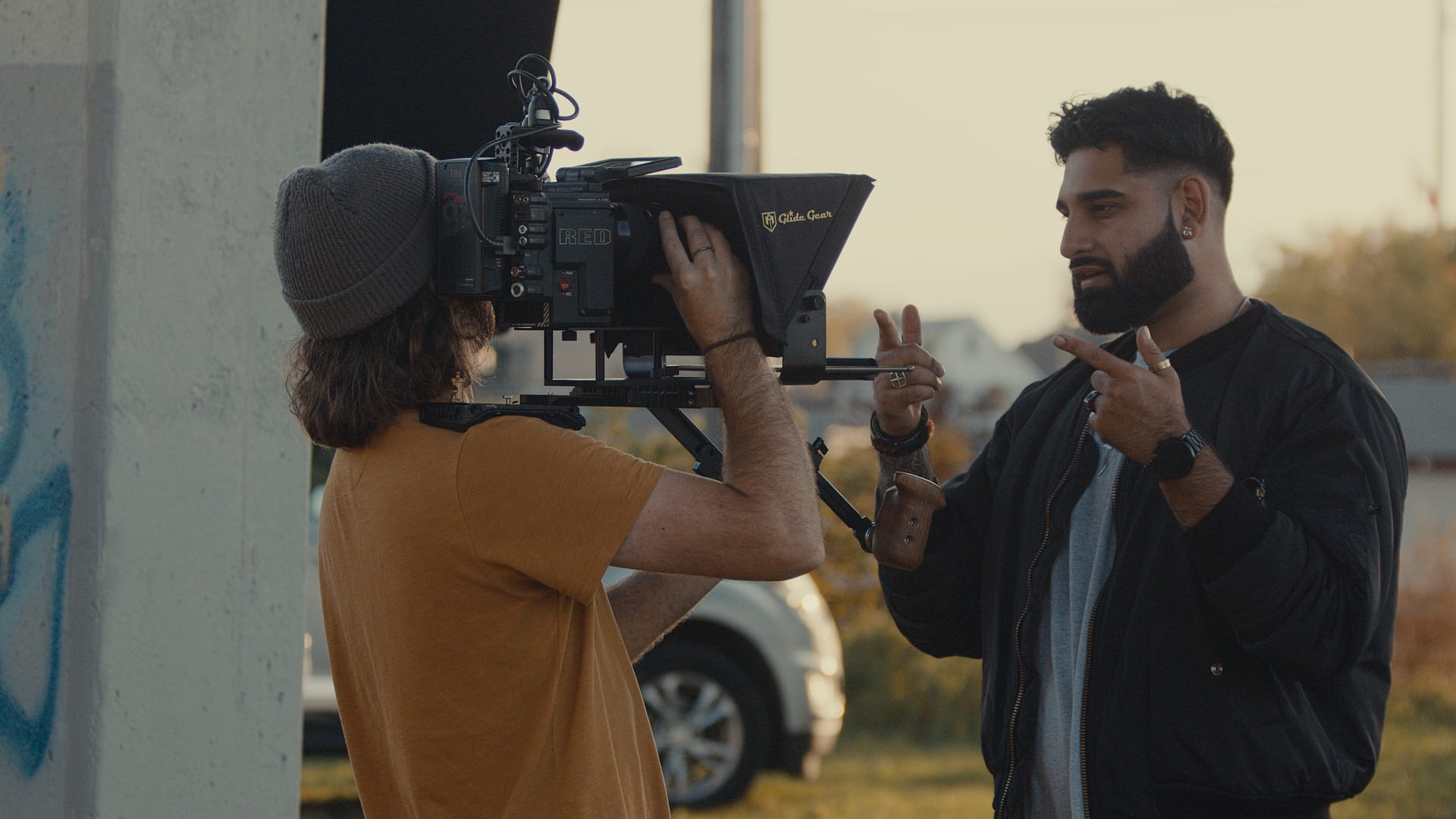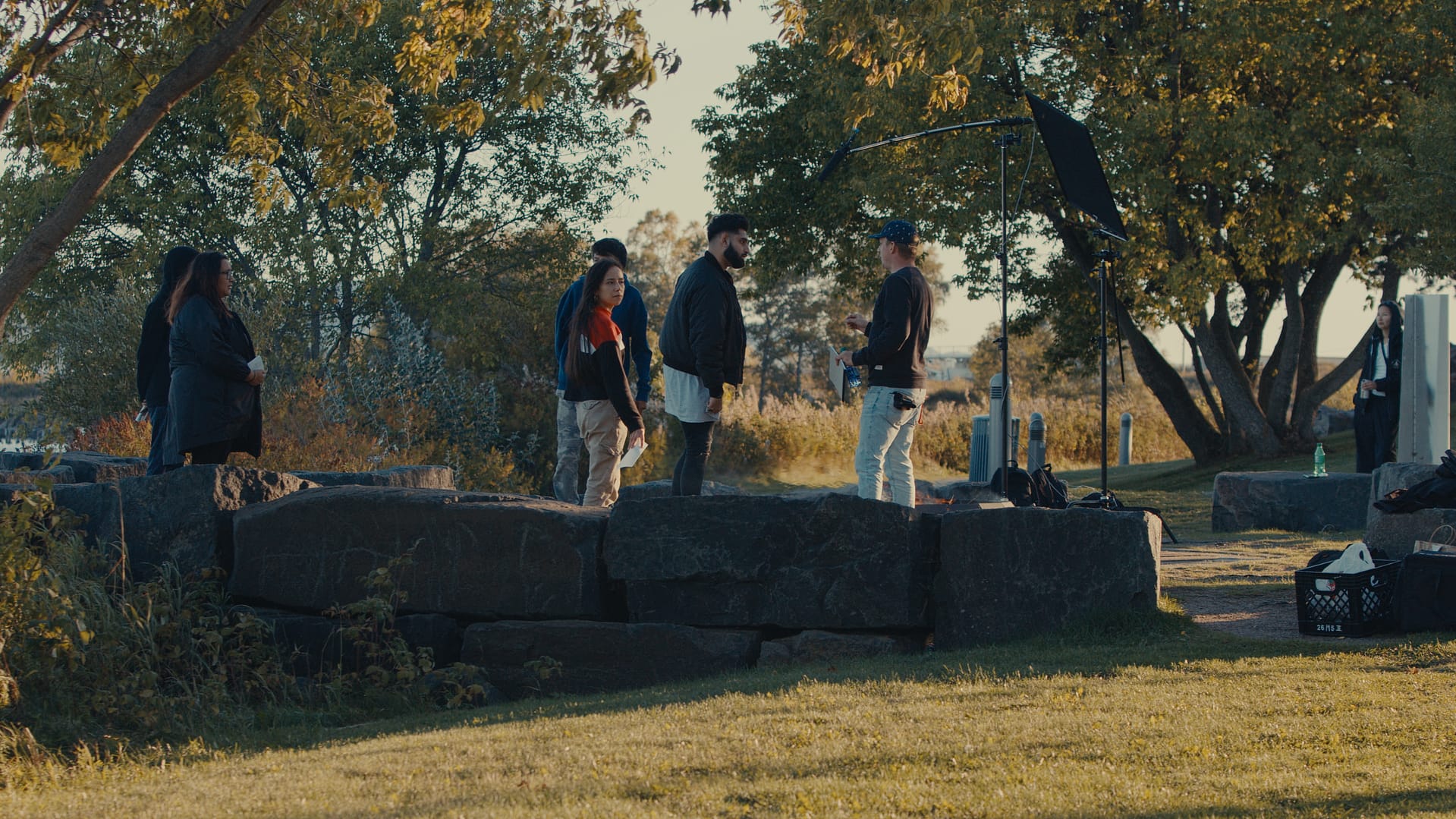 At the start of the project, the team at Thunder Bay Police Service wanted to explore a new direction in the way they approach their youth outreach tactics. The "don't do drugs, don't join gangs" PowerPoint presentation was no longer cutting it.
Together, we crafted a direction driven by storytelling. Whose story to tell and how best to tell it came from a great deal of collaboration.
Wali Shah, a poet and motivational speaker from Toronto, uses his gifts to engage with young people through creative expression. His "Dear Self" poem beautifully captured the duality of self that one experiences in gang life. His carefully crafted words were threads to tie the stories together.
Emotional growth comes from gaining new perspectives. Kyle and Jessica, two inspirational people who have transformed their pain into purpose, lent their stories of addiction, trafficking and gang violence to give the audience a perspective that they either don't have, or that they could relate to.
Our role within this project was to help others tell their story. We couldn't be prouder to work with such an amazing group of people. It takes a strong partnership of clients, collaborators, and creative team to make something with the power to make change.
If there is one thing we can take away from this project is that it is okay to be vulnerable. Vulnerability invites vulnerability in others, and through collective empathy, we can help others and lift each other up.
Thank you Kyle, Jessica and Wali – for helping bring this project to life.
I AM Student Census Campaign
A vibrant campaign helping regional school boards to get to know their students: who they are, how they identify, and how they learn.
View Project