Confederation College Signage
A complete overhaul of all exterior campus signage at Confederation College.
Environmental, Signage / Wayfinding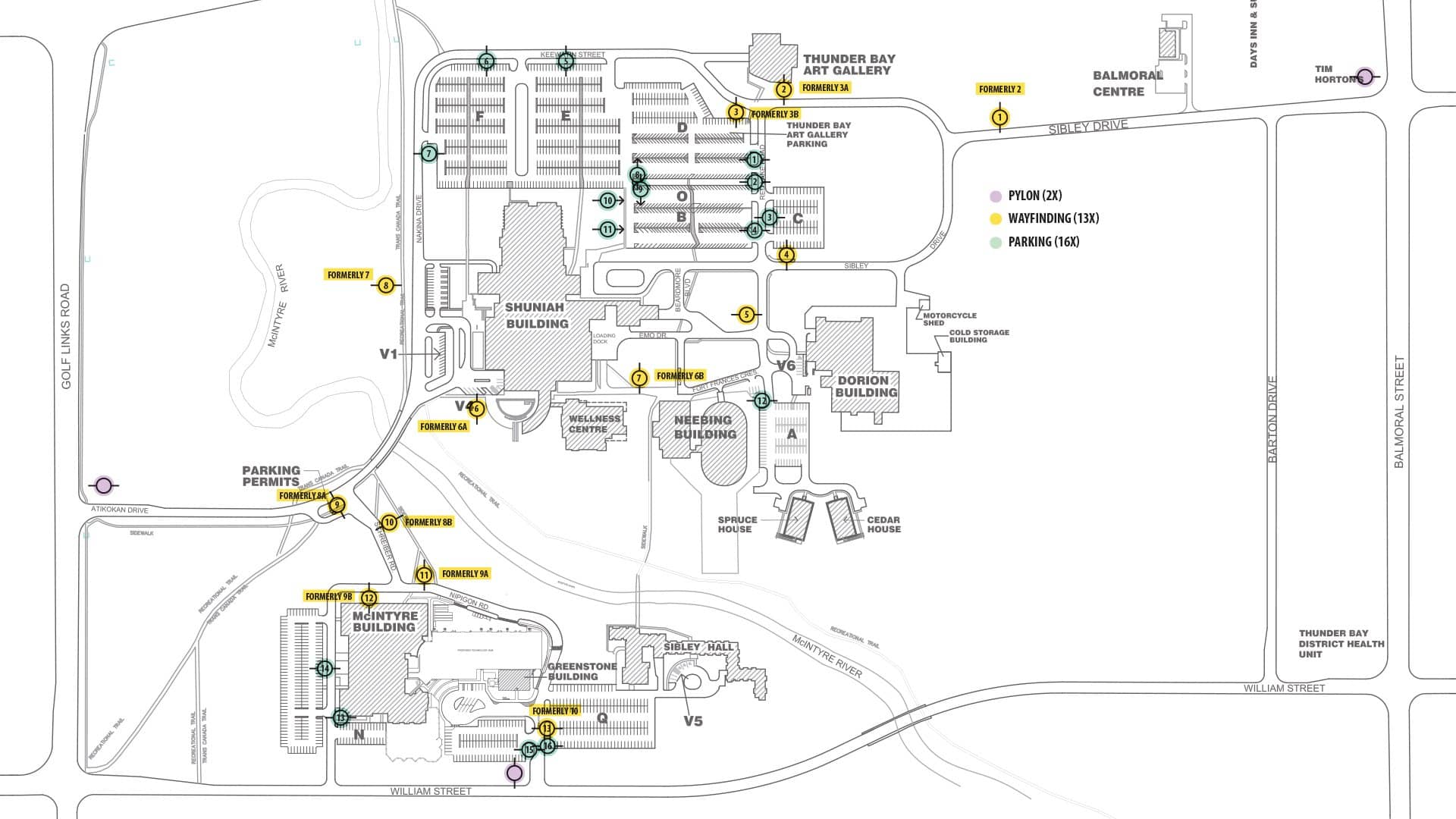 This project was a great test of our organization and coordination. When we heard the idea of a complete "re-do" of all exterior signage at Confederation College, we knew it would be a monster. We started by plotting out all existing signage on a site map, taking numbered photographs, and analyzing our complete inventory. Then, through numerous meetings, we identified problem areas and new needs and began creating a future-proof system that will adapt and grow as the college evolves. We redesigned absolutely everything including: entrance signs, building identifiers, general wayfinding, parking lot signs, window graphics and all other miscellaneous signage we came across.
The actual design work appears quite simple, but it was the extensive planning, tactful modifications and gigantic production schedule that makes this a true success. Plus, the new "Signage Guidebook" will keep these signs looking clean and uniform for years to come.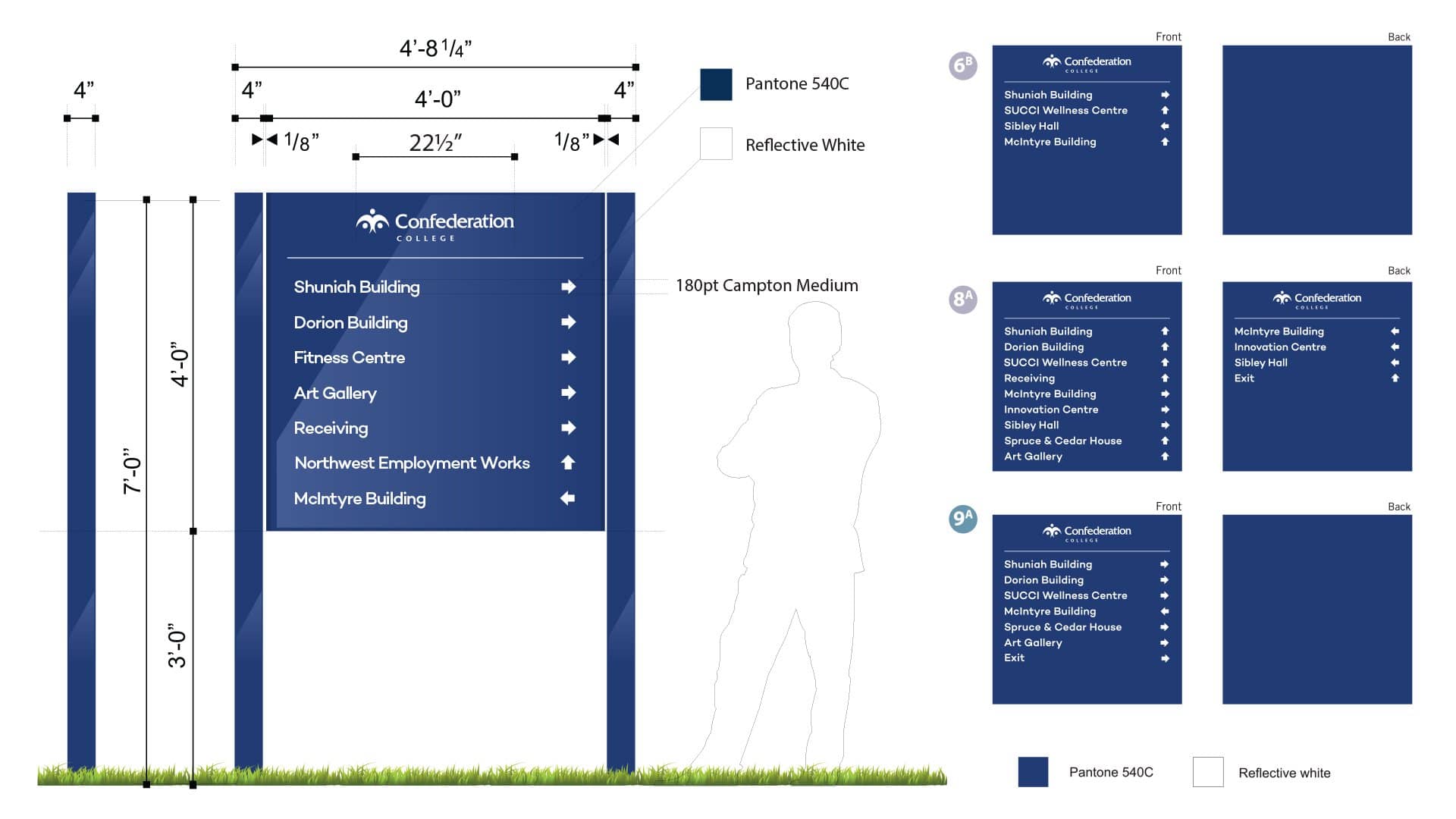 Simple on the outside, but complicated in nature. We needed to audit all existing signage, identify any problems, and create a new system that offered the ability to expand and adjust for years to come.