NAN Headquarters Signage
Exterior and interior signage and wayfinding for NAN's Thunder Bay headquarters.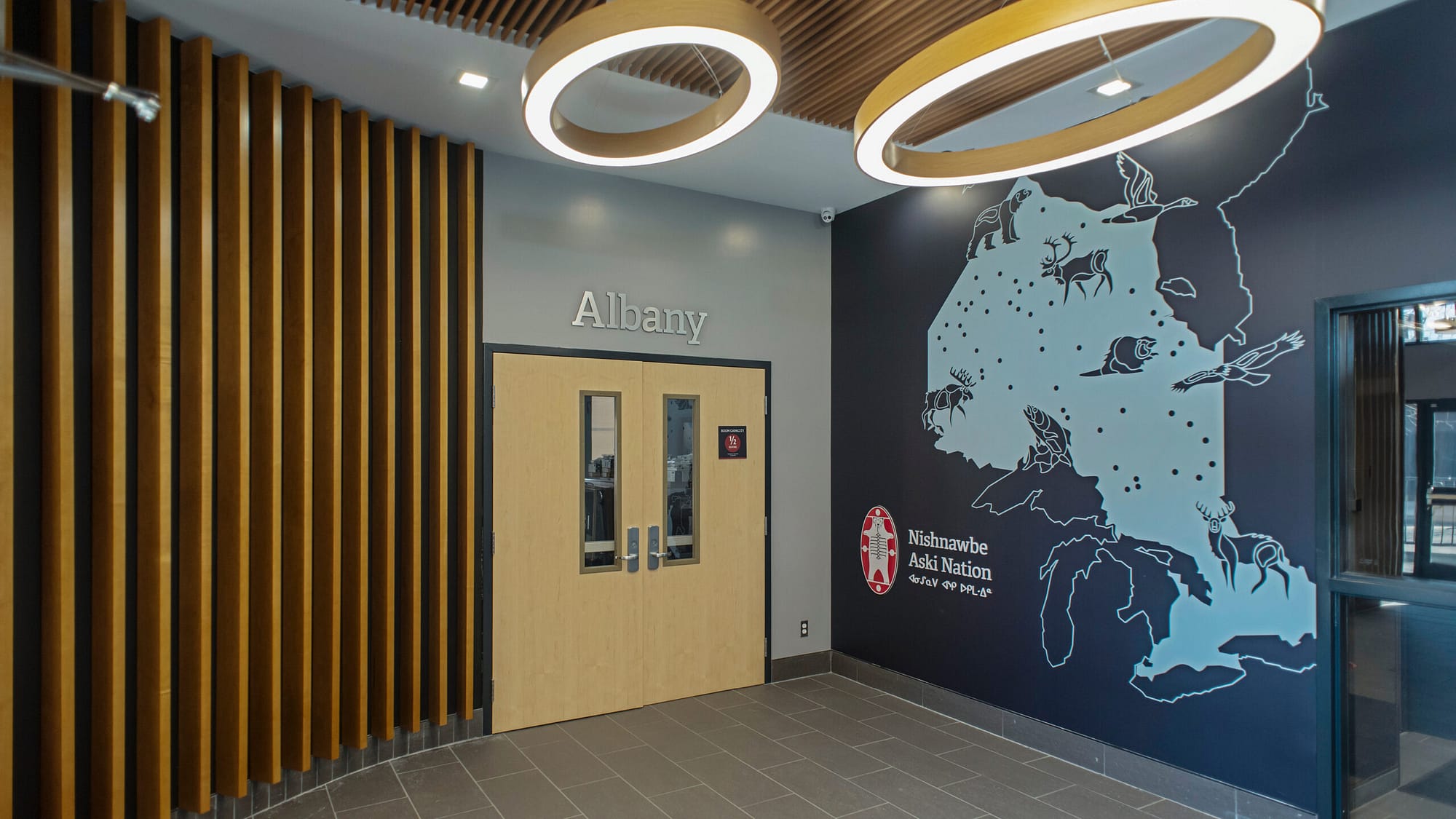 "Functionality woven with identity." This was the underlying goal when Nishnawbe Aski Nation (NAN) sought Generator's expertise for their signage and wayfinding system at their new headquarters on Syndicate Avenue. A space where modernity embraced culture, NAN's freshly-renovated headquarters featured contemporary lighting, vibrant colour schemes, and natural wood accents. With over 100 employees navigating five stories, the challenge was to develop a signage system that blended seamlessly with these elements while maintaining utility and mirroring NAN's brand essence.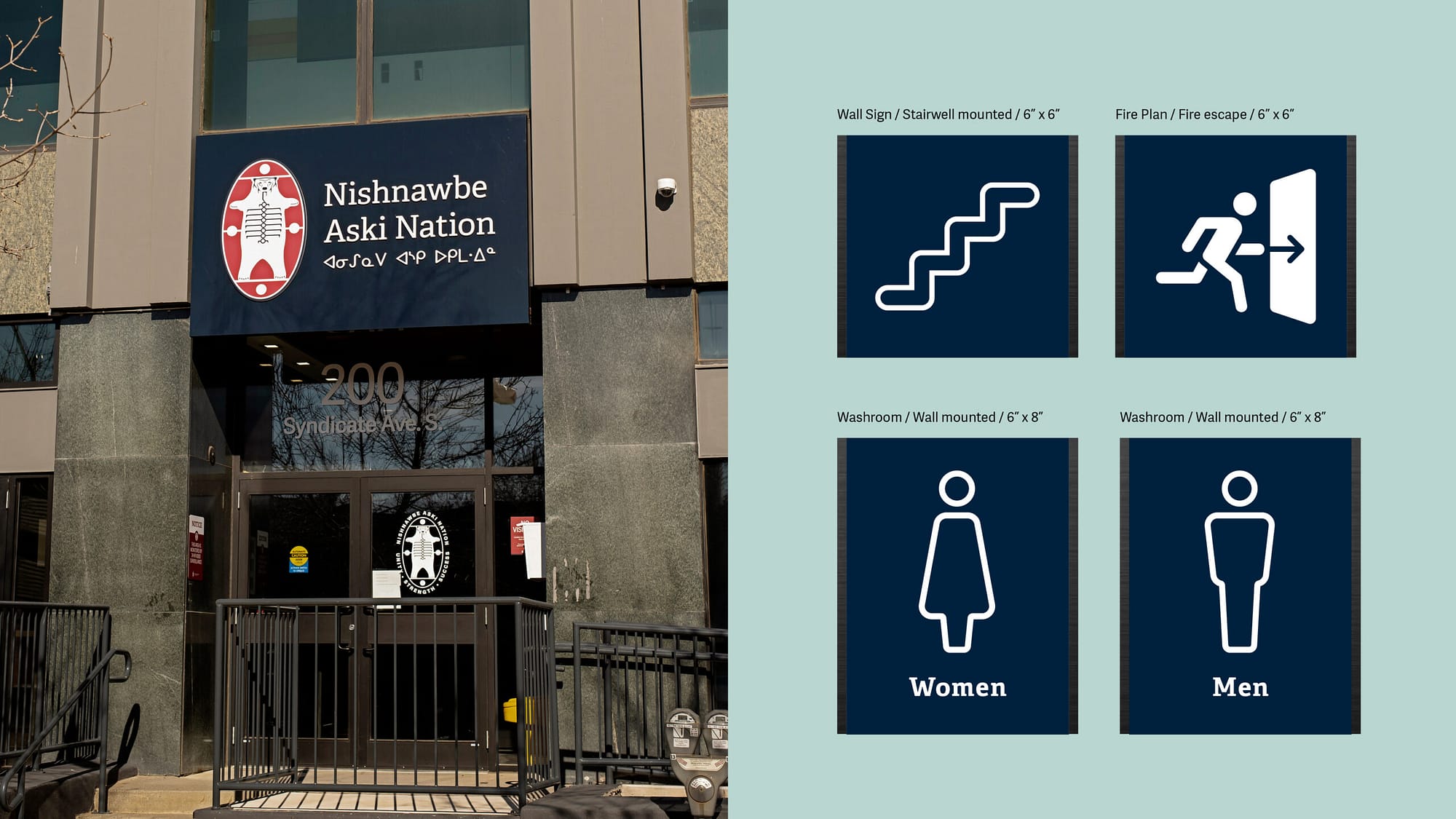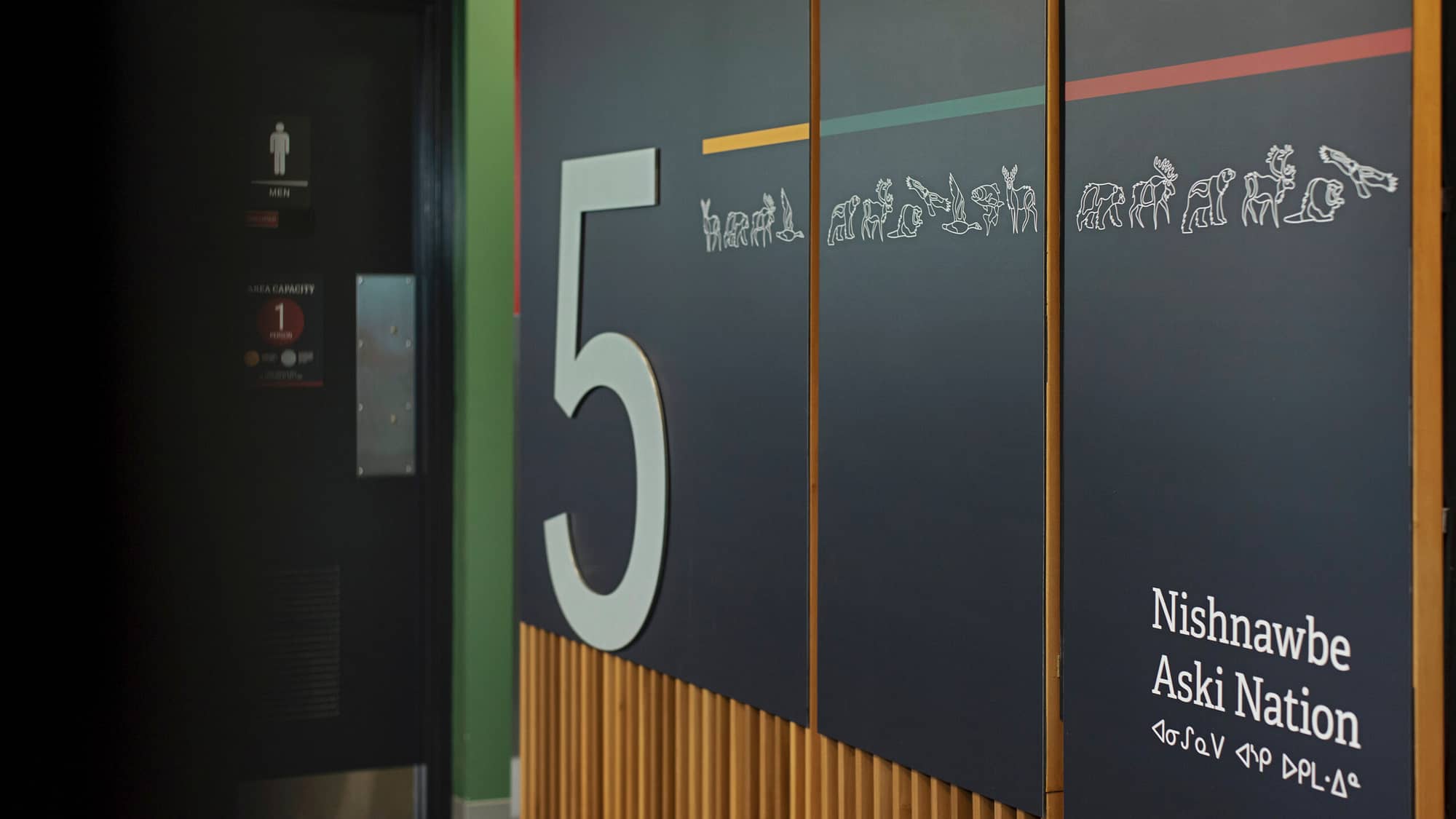 Our initial step was grounded in understanding the space. Through an extensive audit, we catalogued potential sign types, gauged functional needs, and identified key points of interest. An important step, as this inventory was a foundation on which the design system would be built.
The next phase was to create a design system that acted as a blueprint for the art direction of each sign. Elements like colours, fonts, iconography, and accents were chosen to be in harmony with NAN's aesthetics and brand. The system laid out the design DNA for the signs, ensuring consistency and coherence.
As the designs materialized, each sign was crafted with a focus on function and branding. Wayfinding signs served as clear guides, office identifications marked spaces distinctly, and wall murals infused the surroundings with the cultural tapestry of NAN.
Close collaboration with production suppliers ensured quality and adherence to budgets. Timelines were established, and installation phases were scheduled.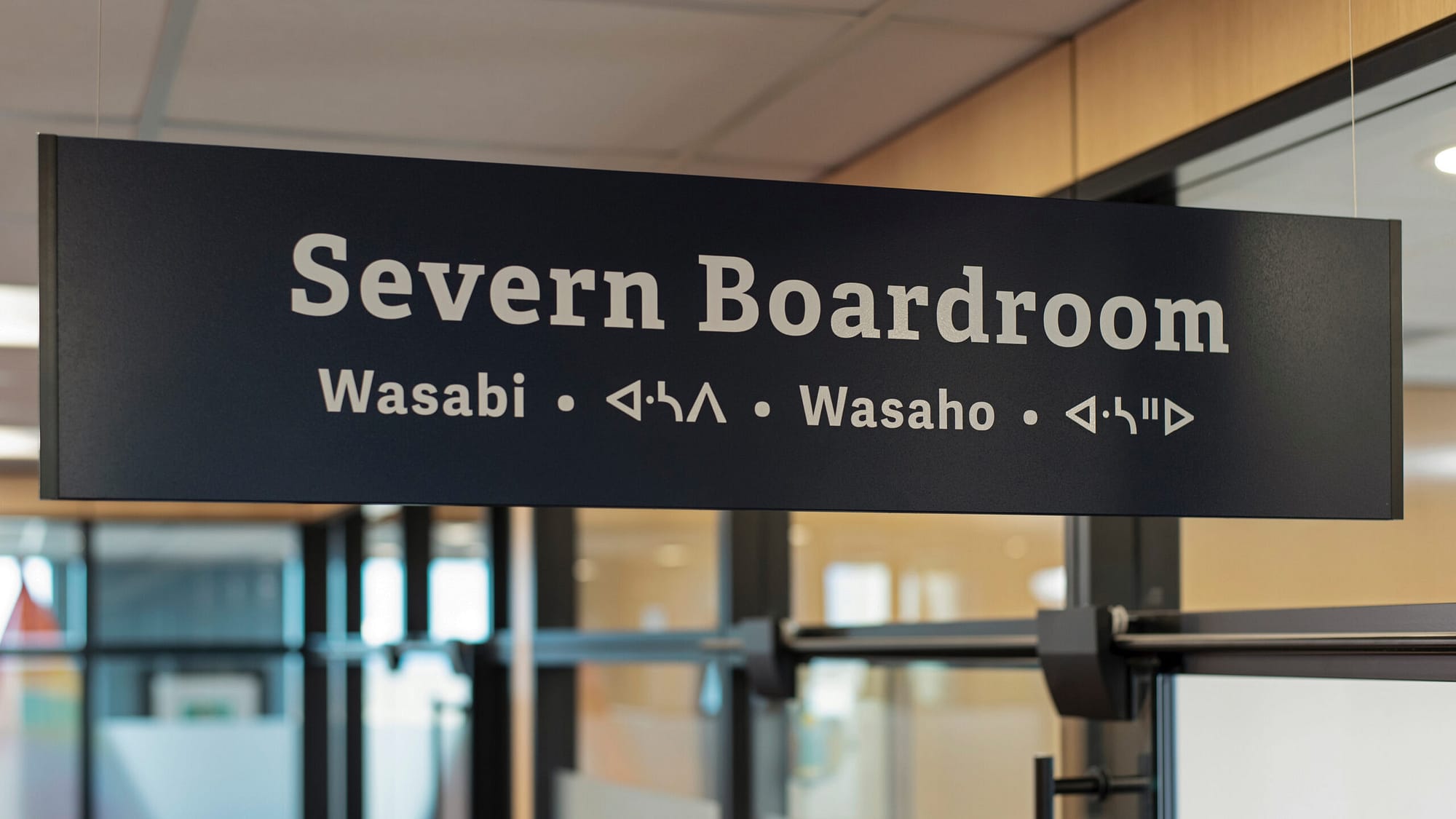 During installation, Generator took a hands-on approach, making sure that every sign was accurately placed, and that the overall system worked harmoniously within the space.
The result was a signage and wayfinding system that was not just practical but also distinctly NAN. It complemented the modern features of the building while beautifully integrating NAN's identity.
In Nishnawbe Aski Nation's new headquarters, signs are not just information; they are an extension of the space and its occupants. Through thoughtful design and execution, Generator helped create an environment where direction meets identity. That's the Nishnawbe Aski Nation way, and we were honoured to have been a part of it.